<< TO ALL MEMBERS

Country
Netherlands
Logo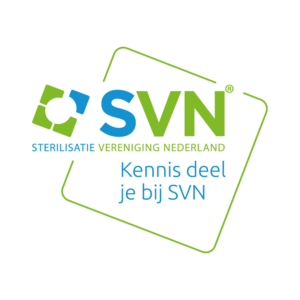 Acronym of Organization
SVN
Full Name of Organization
Sterilisatie Vereniging Nederland
Phone
0031-412-202950
Institution Name
Sterilisation Association of the Netherlands
Street / No.
Floraliastraat 52
Postal Code
5342 BK
City
Oss
Number of Members
750
President
Mark Meertens
Phone No. of President
0031-6 50008370
Further contact person(s)
Further Information
Vereniging Nederland Sterilisatie (SVN) is opgericht in 1969 en we hebben toegang tot grote kennisreservoirs binnen ziekenhuizen en bij leveranciers en belanghebbenden.
Het heeft geen verlenging van de afgelopen tien jaar mogelijk gemaakt. We zijn trots op innovaties die we hebben gerealiseerd op het gebied van apparatuur en processen, maar ook op het menselijk aspect.
SVNkent de voordelen van internationale samenwerking: op de hoogte blijven van ontwikkelingen en kennis delen. Nederland mag trots zijn op de eigen voortgang in ontwikkeling en onderzoek, maar moet ook horizon verbreden en open blijven staan ​​​​voor input en feedback van internationale collega's. Een uitstekende kennis over de sterilisatie van medische hulpmiddelen te bevorderen.
Naast de functie van medewerkers onderschrijft de vereniging het belang van het sterilisatieproces en draagt ​​ze ook bij aan veldnormen.
Op nationaal en internationaal niveau is een samenwerking tot stand gekomen om transparante procedures te komen.