---
23rd World Sterilization Congress in Barcelona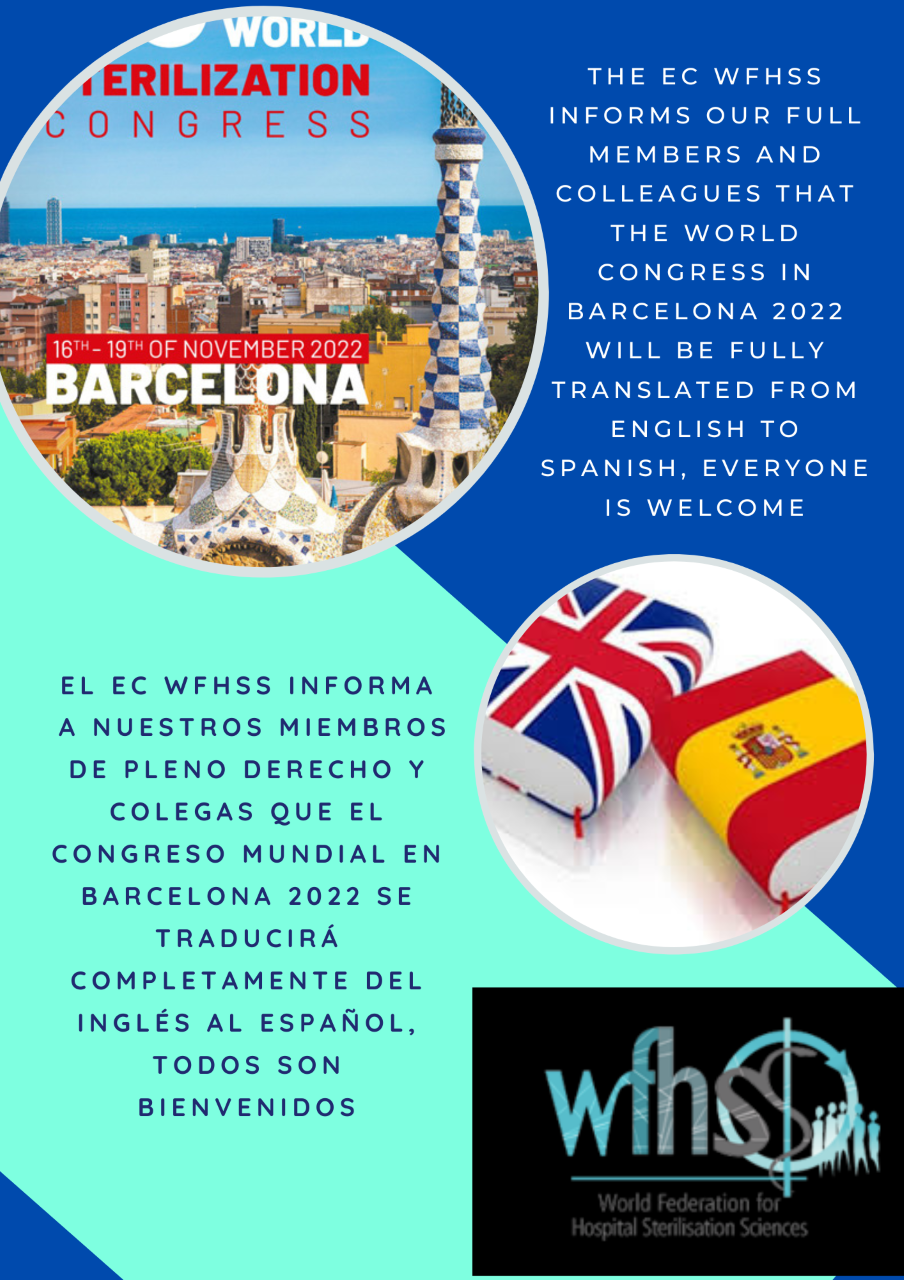 WFHSS-Scholarship: The WFHSS will be providing five scholarships for the 2022 WFHSS Annual Congress in Barcelona Spain (November 16-19, 2022). The scholarships will cover the conference registration fee, round trip airfare (economy) and hotel accommodations for up to four nights.
For more information click here…
Transparency regarding the organisation of the WFHSS 2022 congress
---
WFHSS-Congress 2023 survey
"Congratulations to the Belgian Association who is the winner in the survey for the organisation of the WFHSS-Congress in 2023!"
Executive Committee Election

We have received the 7 following applications to join the Executive Committee:
1) Agostino Inglese, AIOS, Italy
2) Susanna Lisma, FIPS-EM, Finland
3) Tillo Miorini, ÖGSV, Austria
4) Hervé Ney, SGSV SSSH SSO, Switzerland
5) Harry Oussoren, DSMH, SVN, Netherlands
6) Jennifer Garcia Sanchez, SEDE, Spain
7) Arnefelina S. Tamayo, PACSSM, Philippines
All candidate dossiers are available here.
---
Video WFHSS Members
Check out our new video, showing all WFHSS member countries!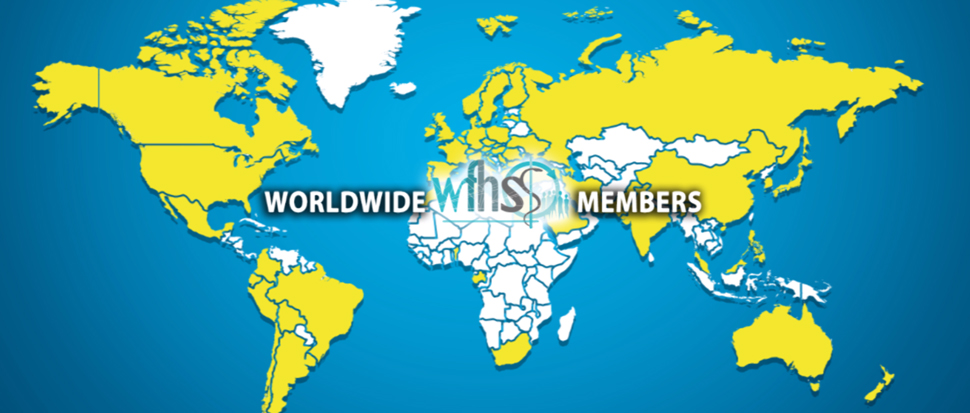 ---
WFHSS Guidelines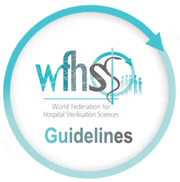 NEW:
A

Chinese Version

of the WFHSS guidelines is available at 
---
Dear Colleagues, dear Friends,
The WFHSS Executive Committee is pleased to put the WFHSS Guidelines at your disposal.
They have been written for all the professionals working directly or indirectly in the field of the reprocessing of Reusable Medical Devices (RMD) used in health care facilities.
They are the result of a consensus from a review of national practices, standards, regulations.
They are intended to provide guidance and the state of the art recommendations from an academic world society focused on science but their purpose is not to supersede local regulations, standards or guidelines.
They will be updated regularly to follow the evolution of the science and the evolution of the RMD as well as technologies.
Your feedback is essential to contribute to the improvement of the Guidelines, feel free to use the form to send your comments or suggestions.
We wish you interesting reading!
On behalf of the Executive Committee
Dr Christine DENIS
WFHSS President
---
Dear colleagues!
In these uncertain times during this COVID-19 crises we would like to express our respect for all our colleagues that work in the CSSD (RUMED) departments all over the world. We support you very much that you make sure that all our patients are safe and our co-workers in the hospitals are able to do their jobs in the safest way possible. We realize that these times will ask sacrifices and sometimes drastic decisions and that temporariliy changes in the way we work might be necessary! Good Luck! The Executive Committee of the WFHSS