<< TO ALL MEMBERS
Country
Spain
Logo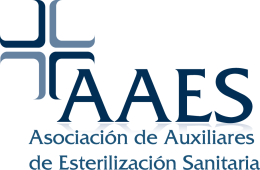 Acronym of Organization
AAES
Full Name of Organization
Asociacion Auxiliares Esterilizacion Sanitaria
Phone
+34 630330978
Institution Name
Asociacion de Auxiliares de Esterilizacion Sanitaria
Street / No.
Santiago rusiñol 38
Postal Code
08330
City
Barcelona
Number of Members
205
President
Sara Lopez Gomez
Phone No. of President
+34630330978
Further contact person(s)
Further Information
Nuestra sociedad se dedica a la misión de la obtención del reconocimiento como profesionales de las autoridades españolas 
Estamos preparando varios cursos de formación con la colaboración de los proveedores de esterilización.