Your partner for innovative sterile supplies logistics
At Hupfer we develop our products and systems based on a deep understanding of the logistical structures and individual requirements of clinics and medical departments.
As specialists for sterile supplies logistics, we offer integrated solutions for supplying and disposing of sterile goods. Whether sorting, packaging, organising, transporting, storing or distributing – Hupfer helps you optimize work processes, increase occupational safety and guarantee the highest standards of hygiene for cleaning, disinfecting and sterilising.
With decades of experience, in-depth knowledge of the industry and convincing ideas, we support planners, specialist dealers and users, so that everyone involved can be sure that they can ultimately achieve the goals we all share: safety, cost-effectiveness and genuinely satisfied customers, including the patients.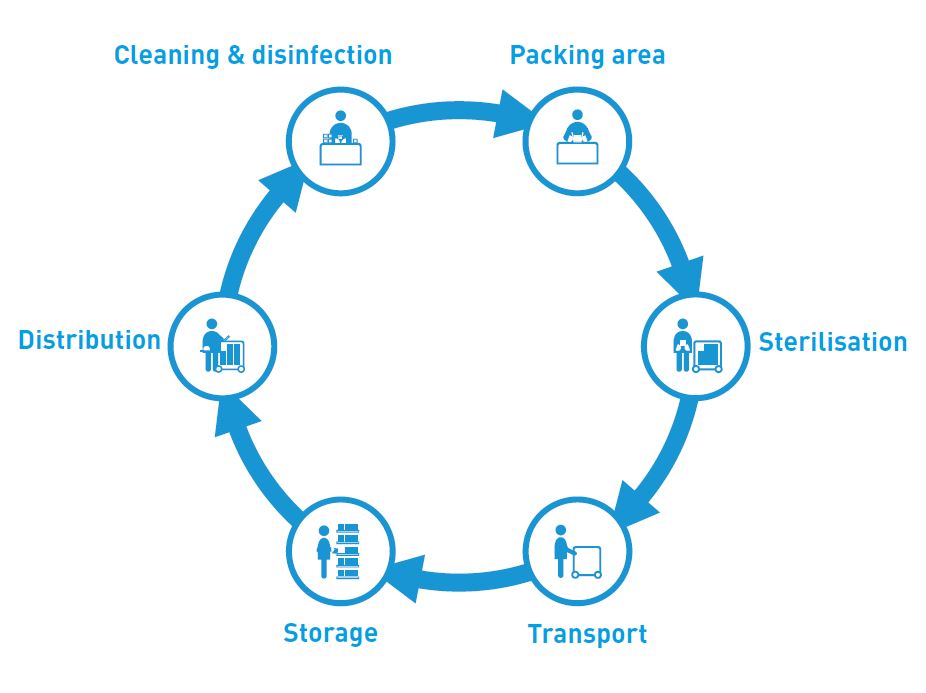 Contact:
HUPFER® Metallwerke GmbH & Co. KG
Dieselstrasse 20
D-48653 Coesfeld
Web: www.hupfer.com
Email: mda@hupfer.org
Fon: +49 2541/805- 370
Fax: +49 2541/805- 379
Mobile: +491704406834