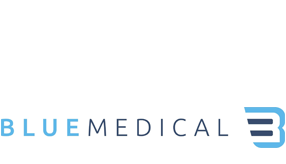 Blue Medical manufactures and supplies the highest quality sterile barrier systems, sterilization and monitoring products. The assortment ranges from one- and two-phase sterilization wrappings to chemical indicators and instrument protectors. We respond quickly and we treat our worldwide distributors and healthcare professionals as partners. Innovation, low overhead costs and short, cost-efficient supply chains are key factors in our organization. Our company strives for patient safety through sterility. The mission of Blue Medical is to supply a smart and cost-efficient assortment of high quality CSSD-products. Because sterile really matters!
Blue Medical is an ISO 13485:2016 certified company and complies with its products to all latest standards and where appliable the Medical Device Regulation (MDR EU 2017/745).
Do you want to be in touch? Please find our contact details below.
Contact:
Blue Medical B.V.
Sluispolderweg 79
1505 HJ Zaandam
The Netherlands
Web: www.blue-medical.nl
Mail: sales@blue-medical.nl
Fon: +31 75 204 00 93
LinkedIn: www.linkedin.com/company/blue-medical-nl