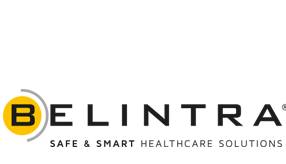 UFlex 3 modular
storage system

Intrarack shelving
system

Sterilisation
products
Medicart closed
modular trolley

Transport of
sterile goods

Height adjustable
table
BELINTRA. ABOUT
The effective management of logistics is vitally important in the health care industry. Efficient storage and transport practices can help to reduce the efforts required to address these issues and redirect the resources to patient care. During its 40 years of service, Belintra has gained extensive experience in logistics and is an expert in the field.
INNOVATION. DAY AFTER DAY
At Belintra we challenge ourselves every single day again to create better products for you. Thanks to both positive and negative feedback we can further improve and extend our product range. Our R&D department is constantly seeking for new solutions with superior materials and an optimal design.
FLEXIBILITY. SIMPLY, BECAUSE EVERY CUSTOMER IS DIFFERENT
We understand very well that our customers do not all have the same working methods or demands. That is why we prefer to work in close consultation with our customers to find the products that best meet their requirements and fit best within their environment. At Belintra, every product can be entirely adapted to our customers' needs.
HIGH QUALITY. AND COST-CONSCIOUSNESS
We strive for an optimal combination of high quality and reasonable prices. This is made possible through our meticulous cost management. We manufacture approximately half of our products ourselves. Other products that can be produced in series are outsourced.

Belintra
Aalbroekstraat 3
B9890 Semmerzake
Belgium
Tel: +32-(0)9 389 00 00
Fax: +32-(0)9 389 00 90
E-mail: international@belintra.com
Web: www.belintra.com