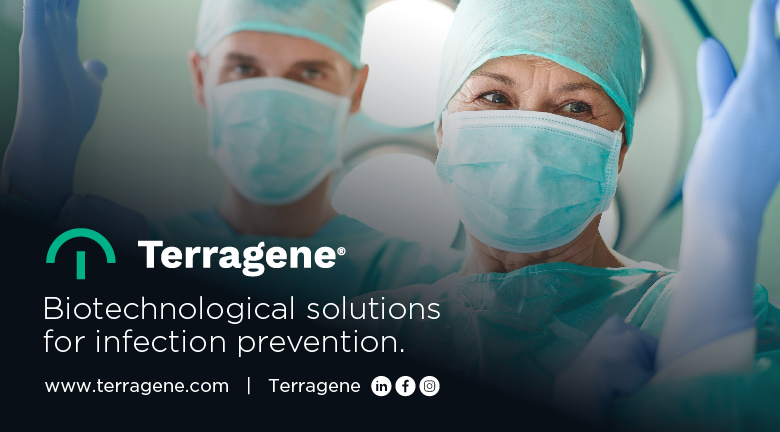 Experts in infection prevention
Terragene is a biotechnology-based company dedicated to the manufacture of indicators for accurate control of cleaning, hygiene, disinfection and sterilization processes, implementing cutting-edge technology, and staffed with a team of highly qualified professionals in the areas of microbiology, genetics, molecular biology, chemistry, and electronics.
Terragene is on a worldwide select podium of innovation and life sciences. 96% of its business is global, and it exports technology to more than 70 countries. It has offices in United States, Spain, China, Mexico and Argentina.
By developing high-quality and reliable products, the company strives to make your monitoring processes workflow easier, to improve safety and to contribute to a healthier world.
Discover Terragene's technologies to perform quality controls in various industries and guarantee the effectiveness of its infection prevention procedures: www.terragene.com
Contact:
Tel: 844-8377243
E-mail: info@terragene.com
Web: www.terragene.com
LinkedIn: Terragene
Facebook: Terragene
Instagram: terragene.tg
YouTube: Terragene