Welcome!
Dear WFHSS Members , Dear Colleagues,
It is a pleasure to welcome you on our new website.
The WFHSS  is taking another step in its progression with the launch of  this progressive and friendly website.
Our website is of the utmost importance ; it is our showcase and it will still grow and improve gradually to follow our development.
This site is, first of all, a communication 's tool and a link for our international sterilisation community.
Throughout the year,  with the events reports  we are informed on the work that has being done in each country member. They show the vitality and involvement of the different associations, all over the world .
It represents a wonderful emulation for all of us.
On the WFHSS website you can also find a mine of useful informations  for your daily practices : guidelines, publications, questions/answers….
Education programs and training are also available in several languages.
Last, links to our industrial partners  websites will help you to find suppliers and be informed of the latest technical evolutions.
This site is YOURS, it is up to you too to make it lively and attractive by sending us informations to post.
We hope that you will enjoy it; good navigation!
Christine Denis – President
NEWS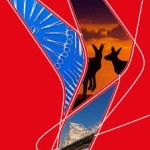 Abstract submission is now open!
World Congress 2015
October 7th to October 10th, 2015
Grand Palais Congress Center, Lille, France
Further Information